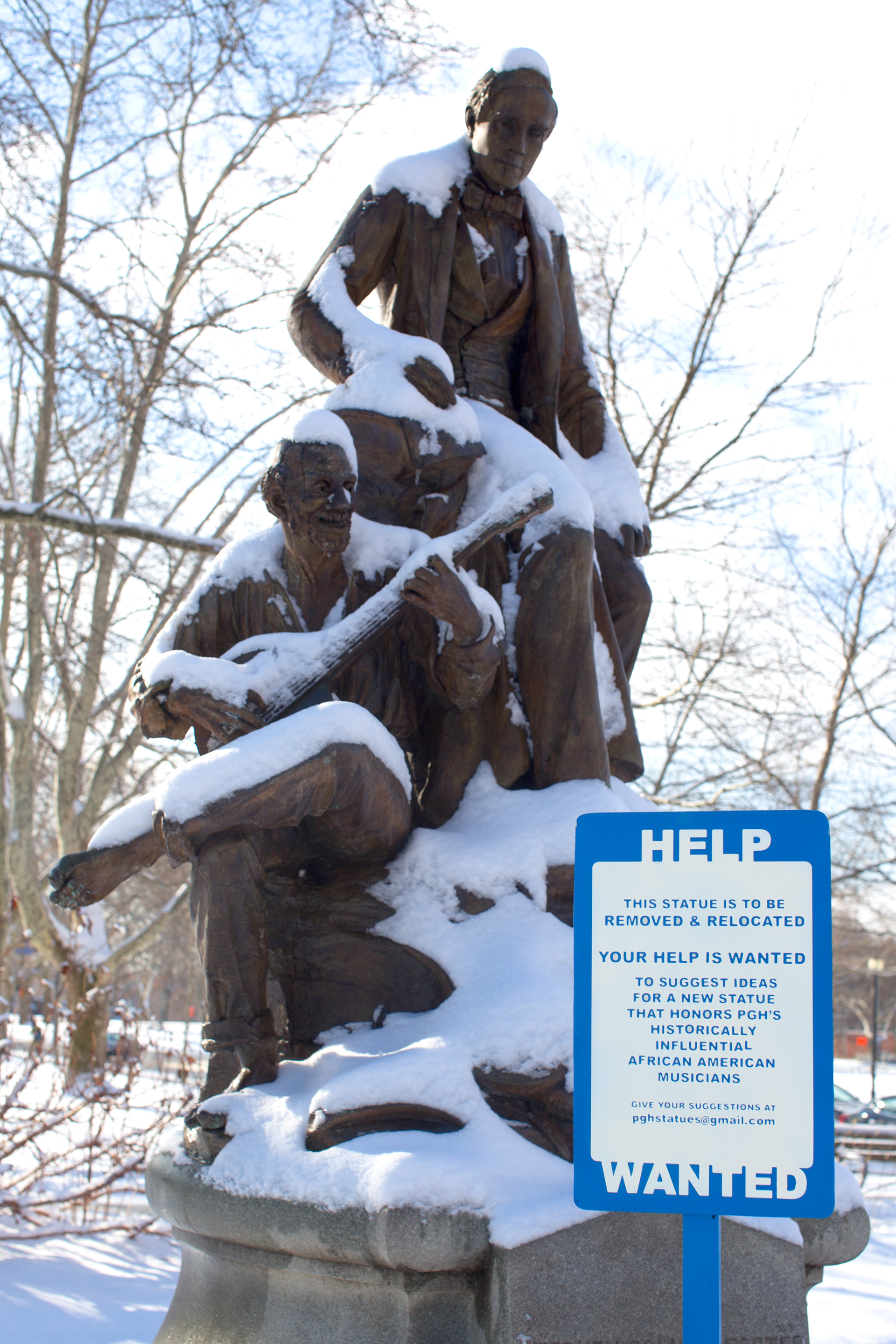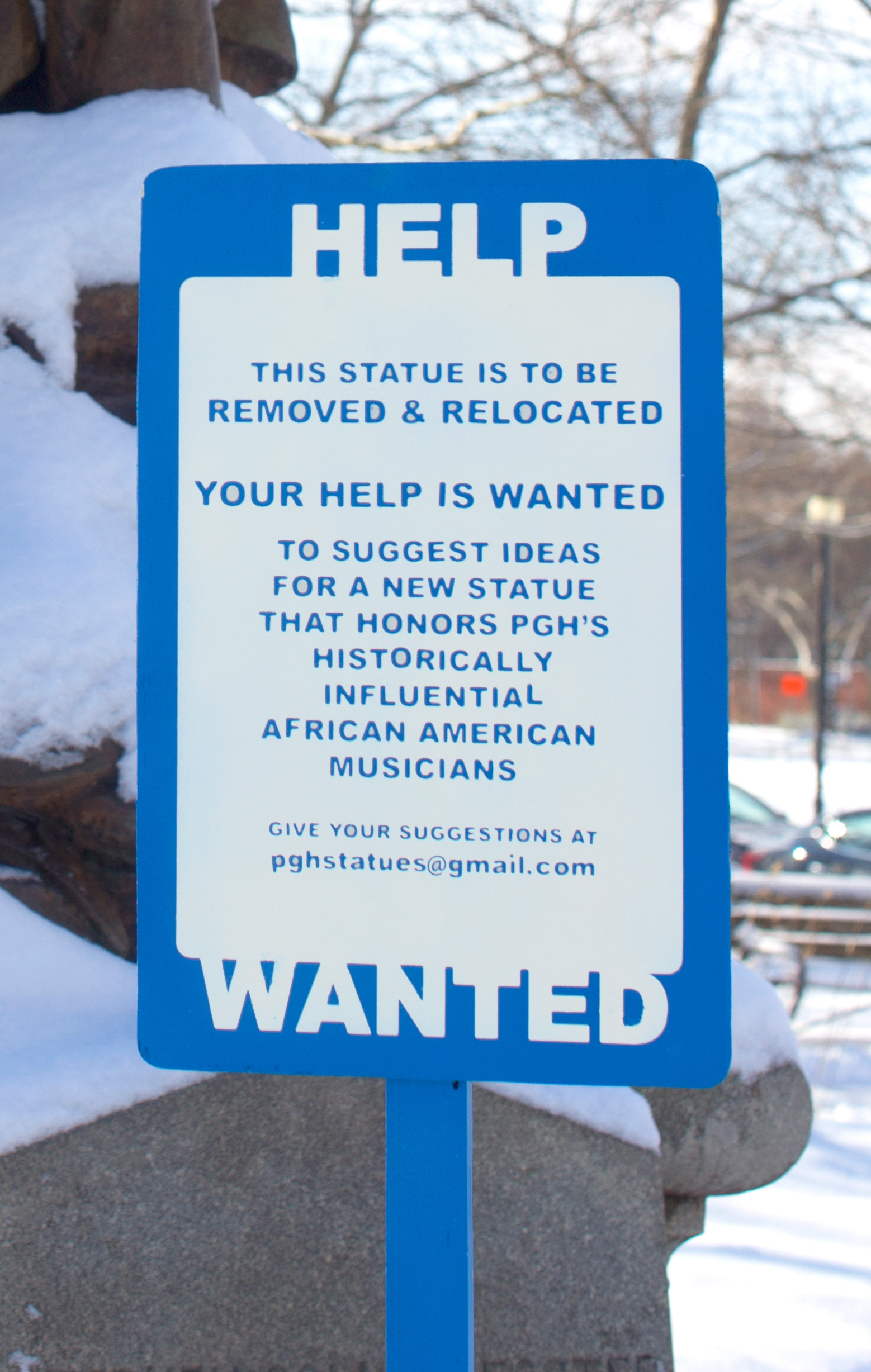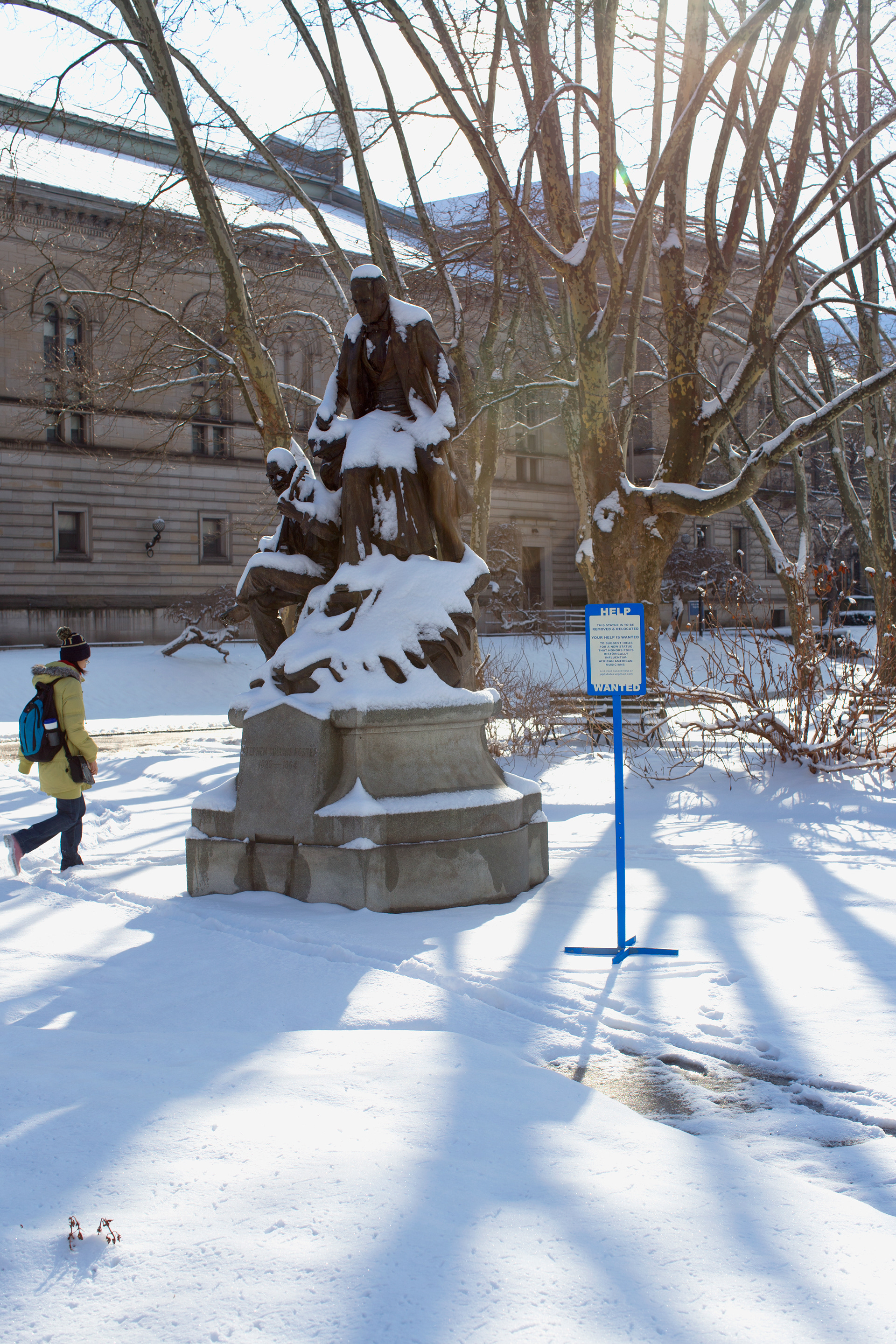 This sparked media attention and initiated the formation of an official committee that proposed that the replacement was to be one of seven African American women of influence from Pittsburgh.
An online survey was made so that the community could vote. However, knowing the effectiveness of signage at the site, I constructed and placed a biographical sign for each woman around the statue.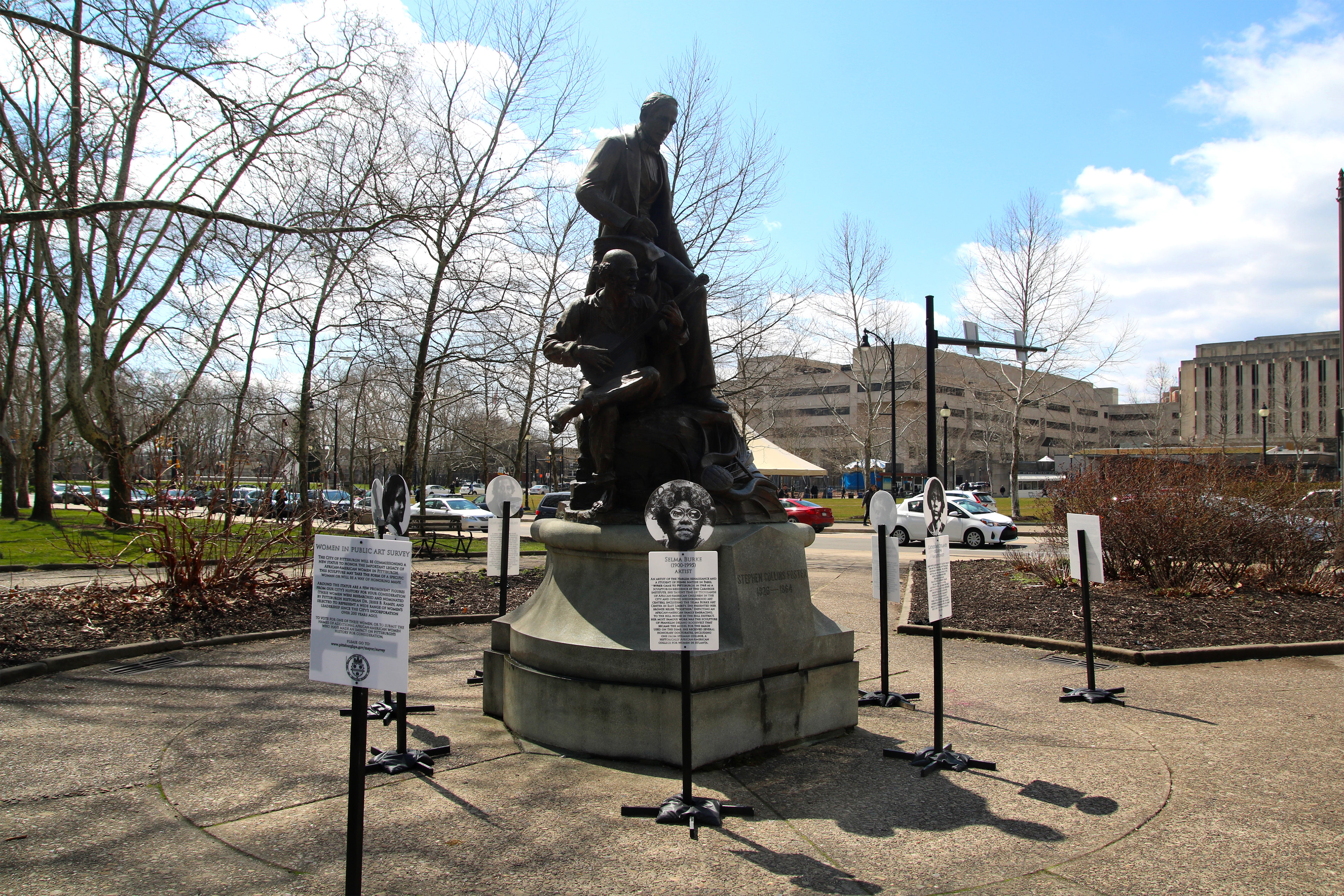 On April 26, 2018, the statue was removed but the signs were put back in its place. They remained up until August  13, 2018 and helped garner attention from over a dozen local and national news sources.