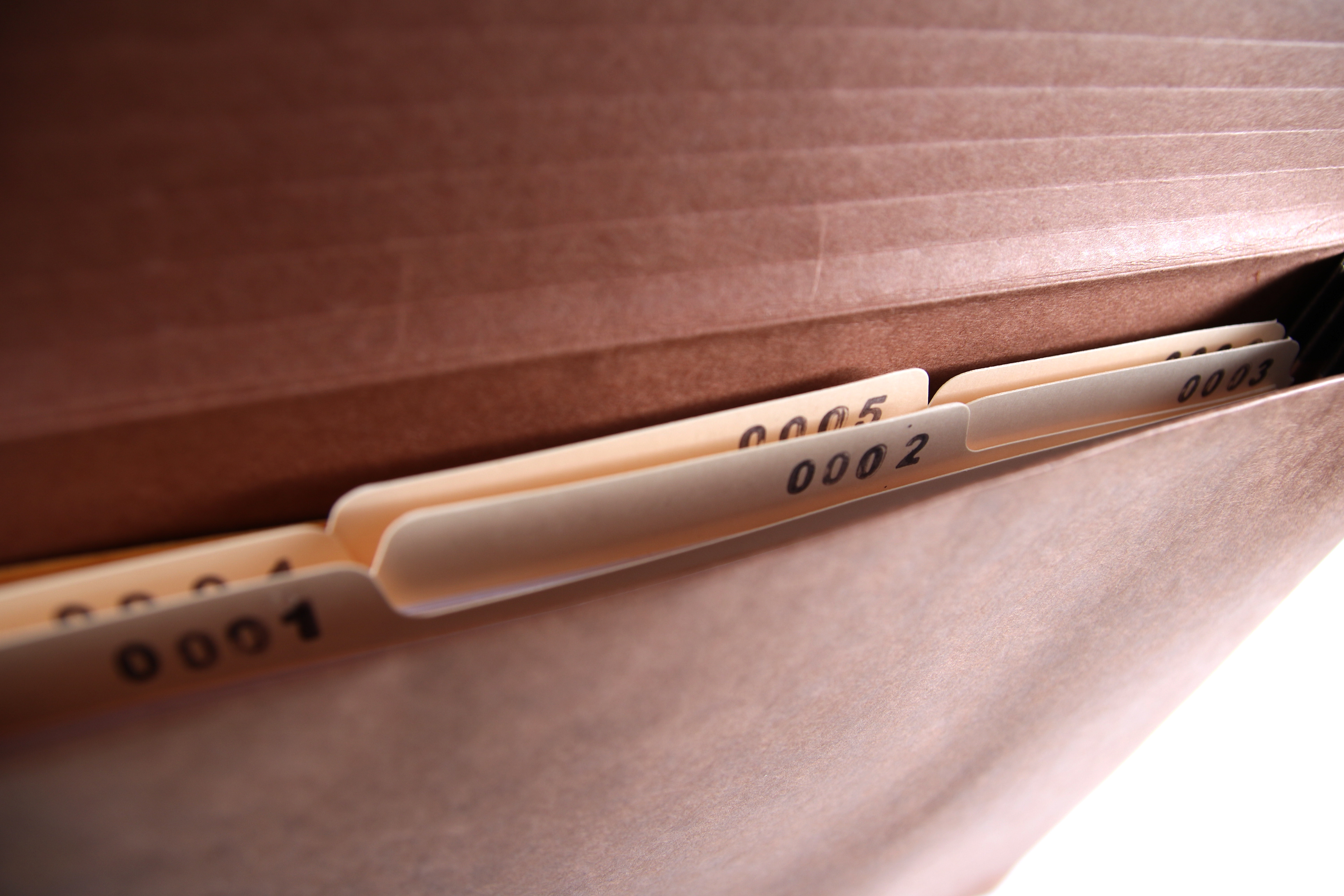 A real estate appraisal company dedicated to providing appraisals of local Avian Properties (birdhouses) in the Pittsburgh area. All appraisals are done in accordance with human home value systems such as structural condition / the average median sale prices of the Avian Property's street, neighborhood, and zip code.
* The estimated value is a .01% reflection of Pittsburgh's median sale prices.
"The purpose of this appraisal is to broadcast public knowledge by utilizing birdhouses as a microcosm of Pittsburgh's drastically shifting housing market."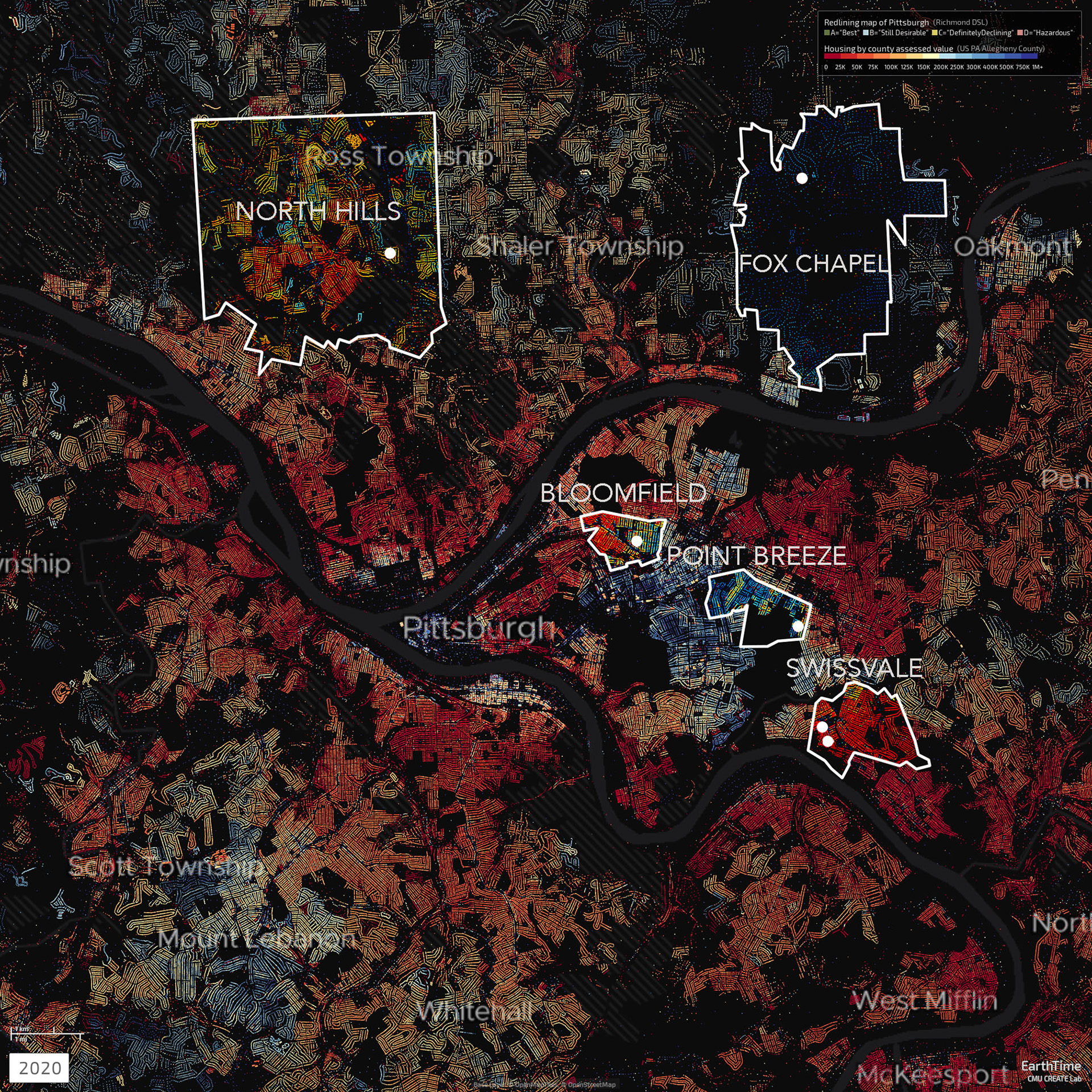 neighborhoods studied, overlaid on Pittsburgh's 2019 housing appraisal values and redlining map 
(courtesy of: EarthTime, CMU CREATE Lab)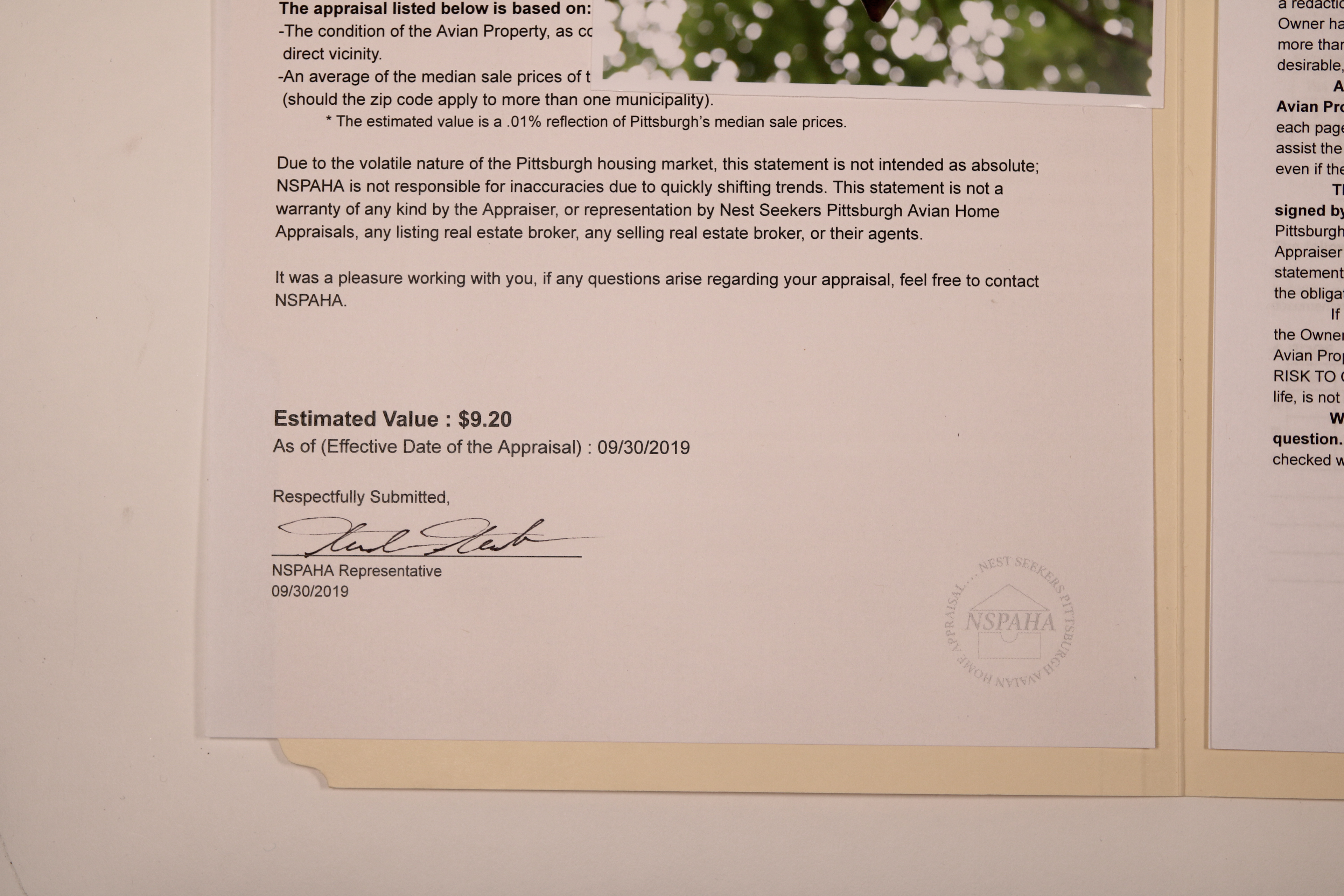 finalized appraisals of birdhouses located in different Pittsburgh neighborhoods 
(left: Fox Chapel, right: Swissvale)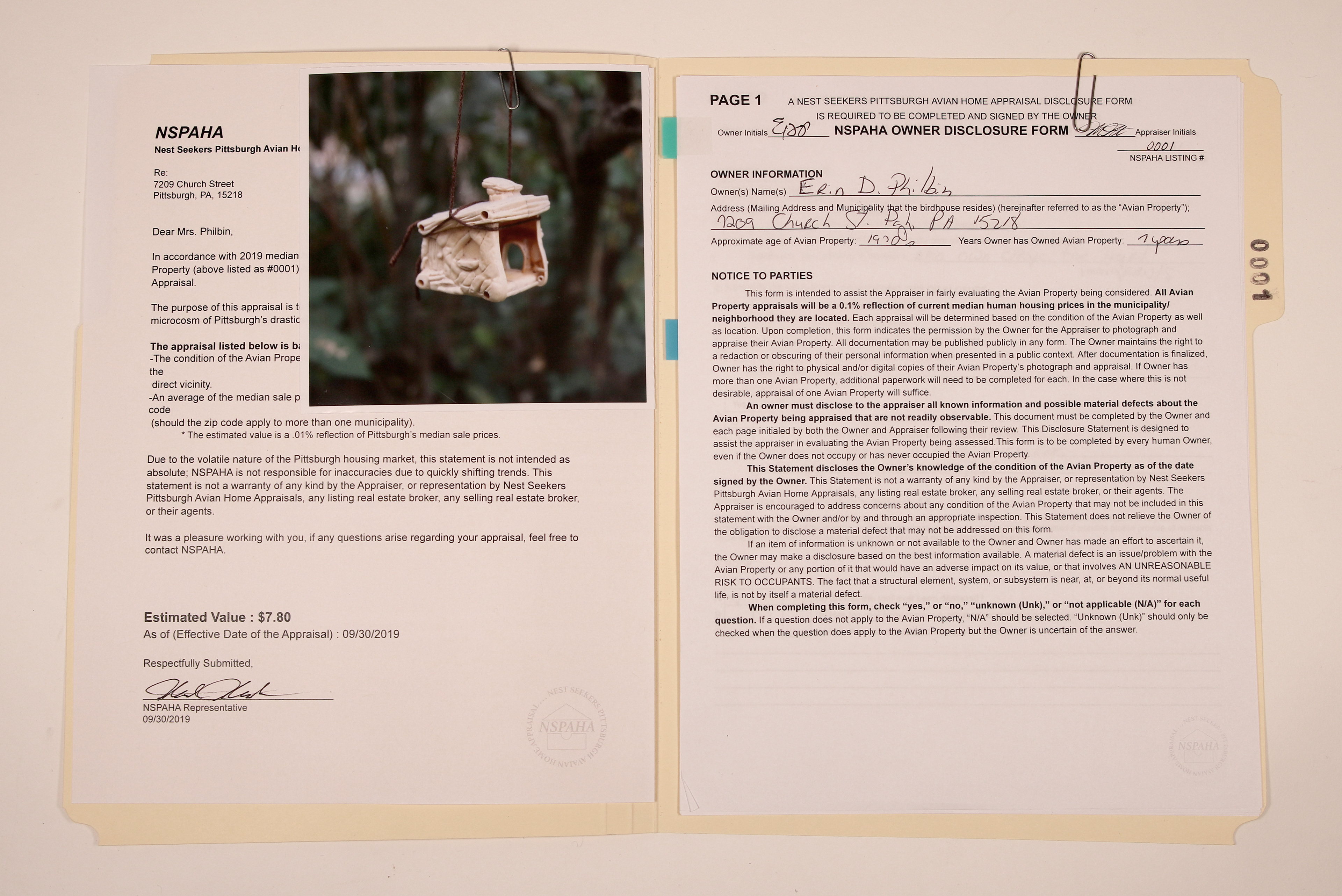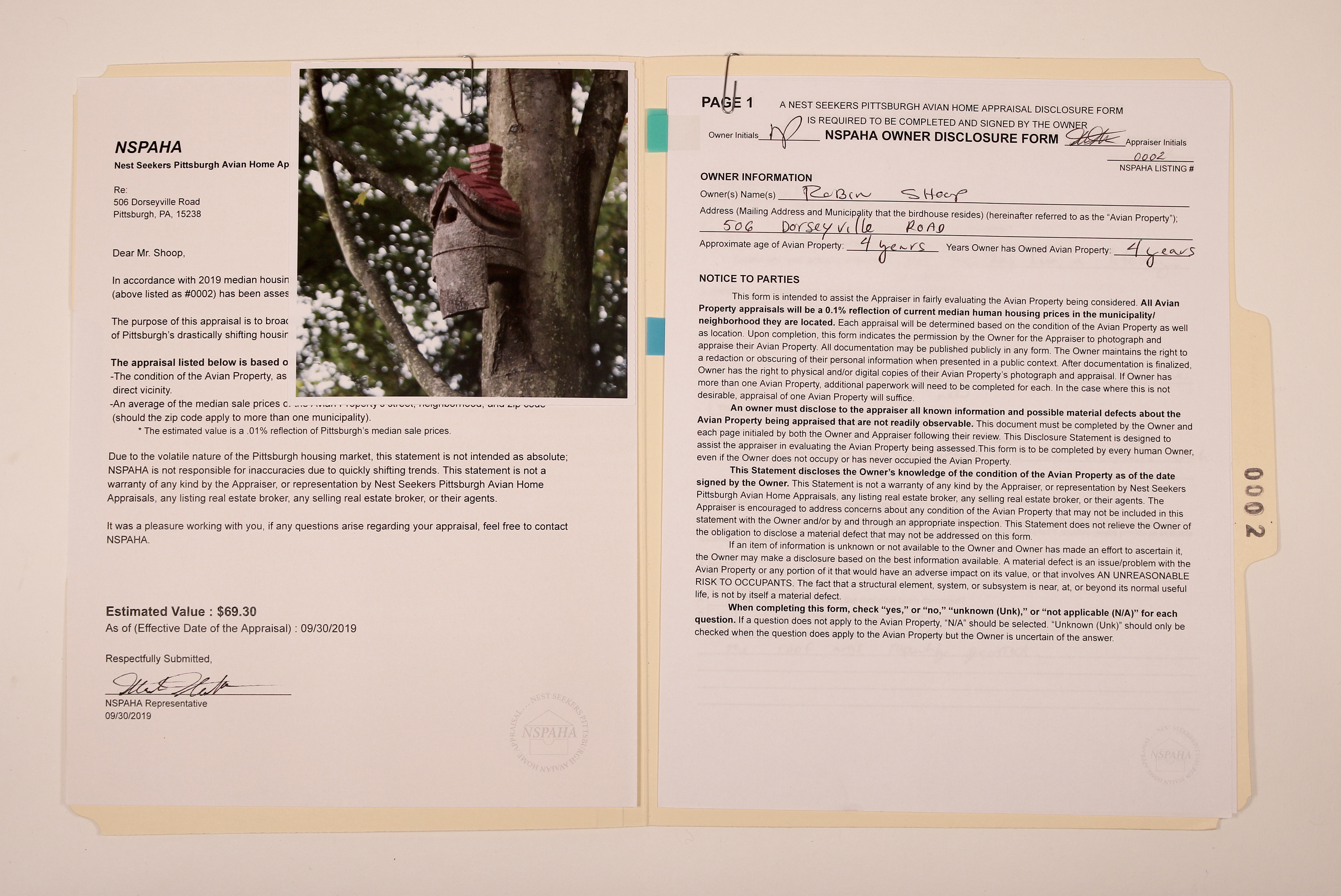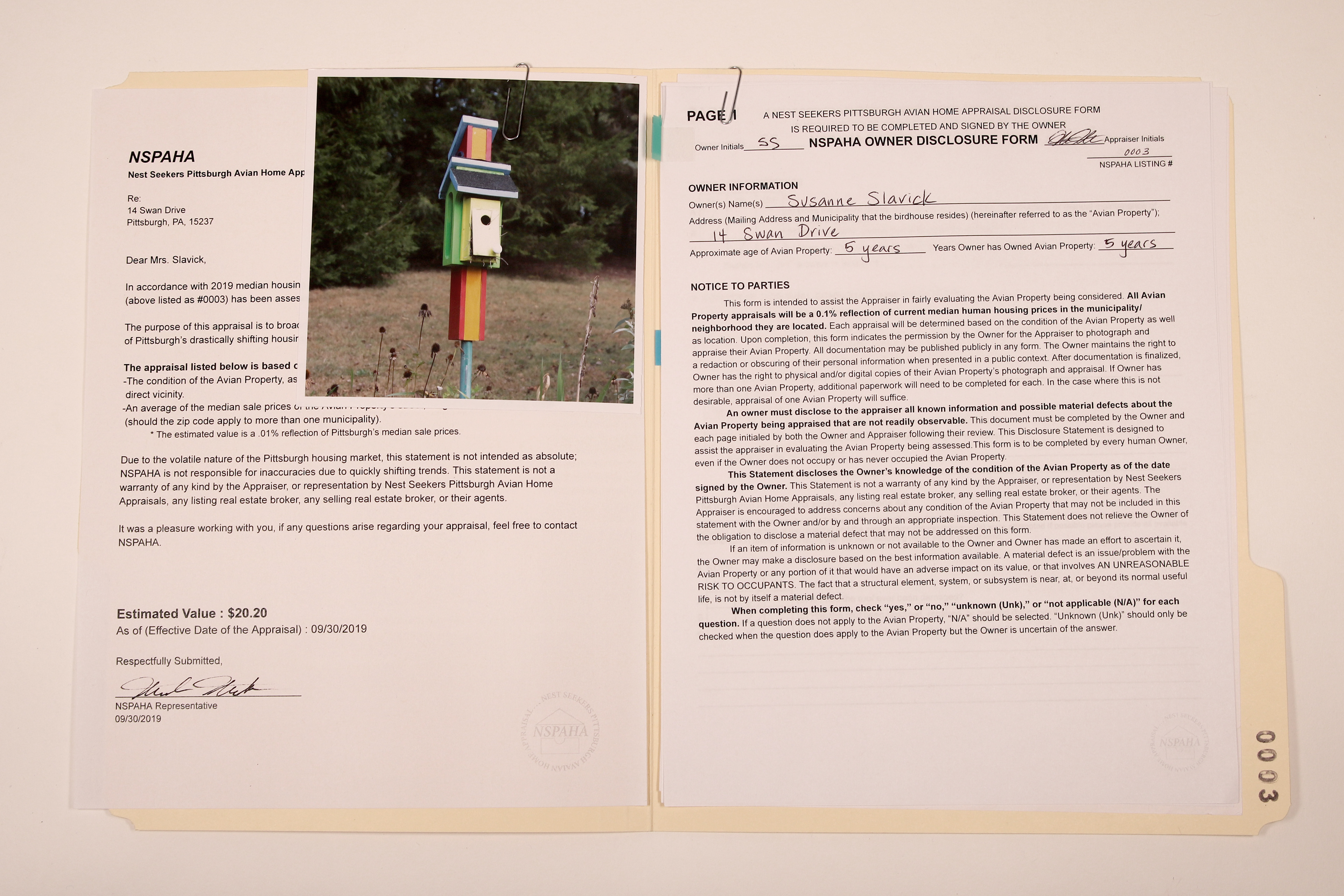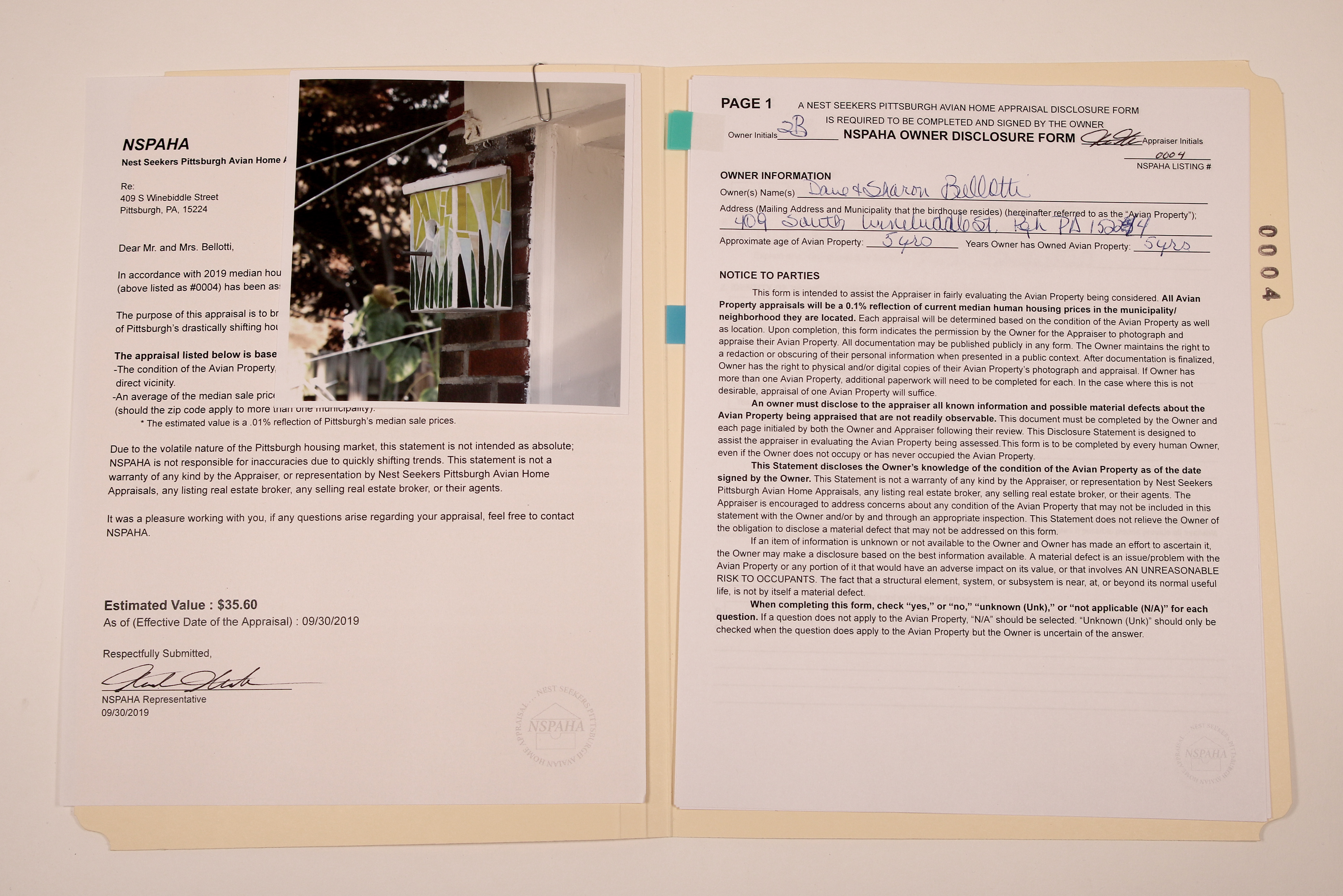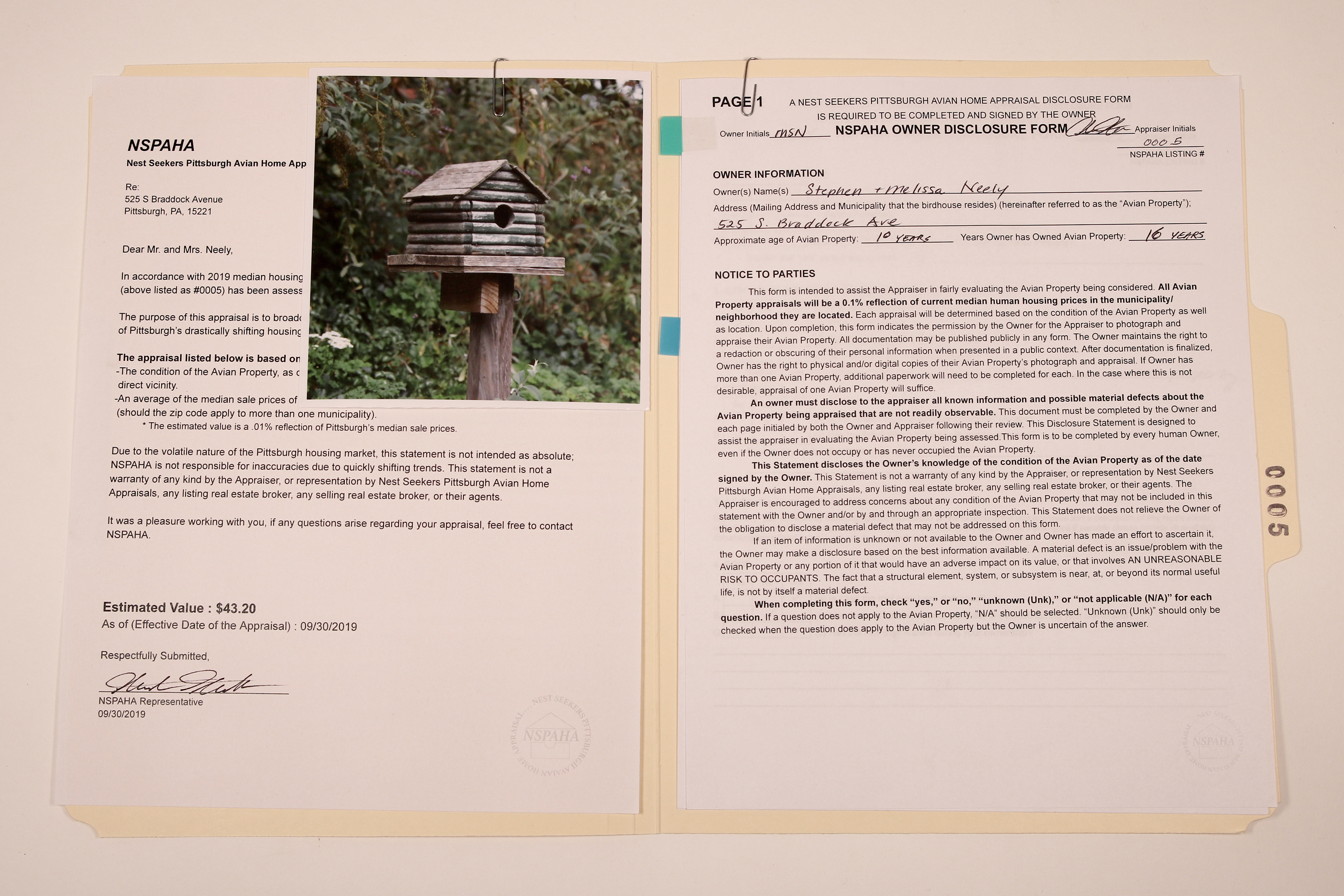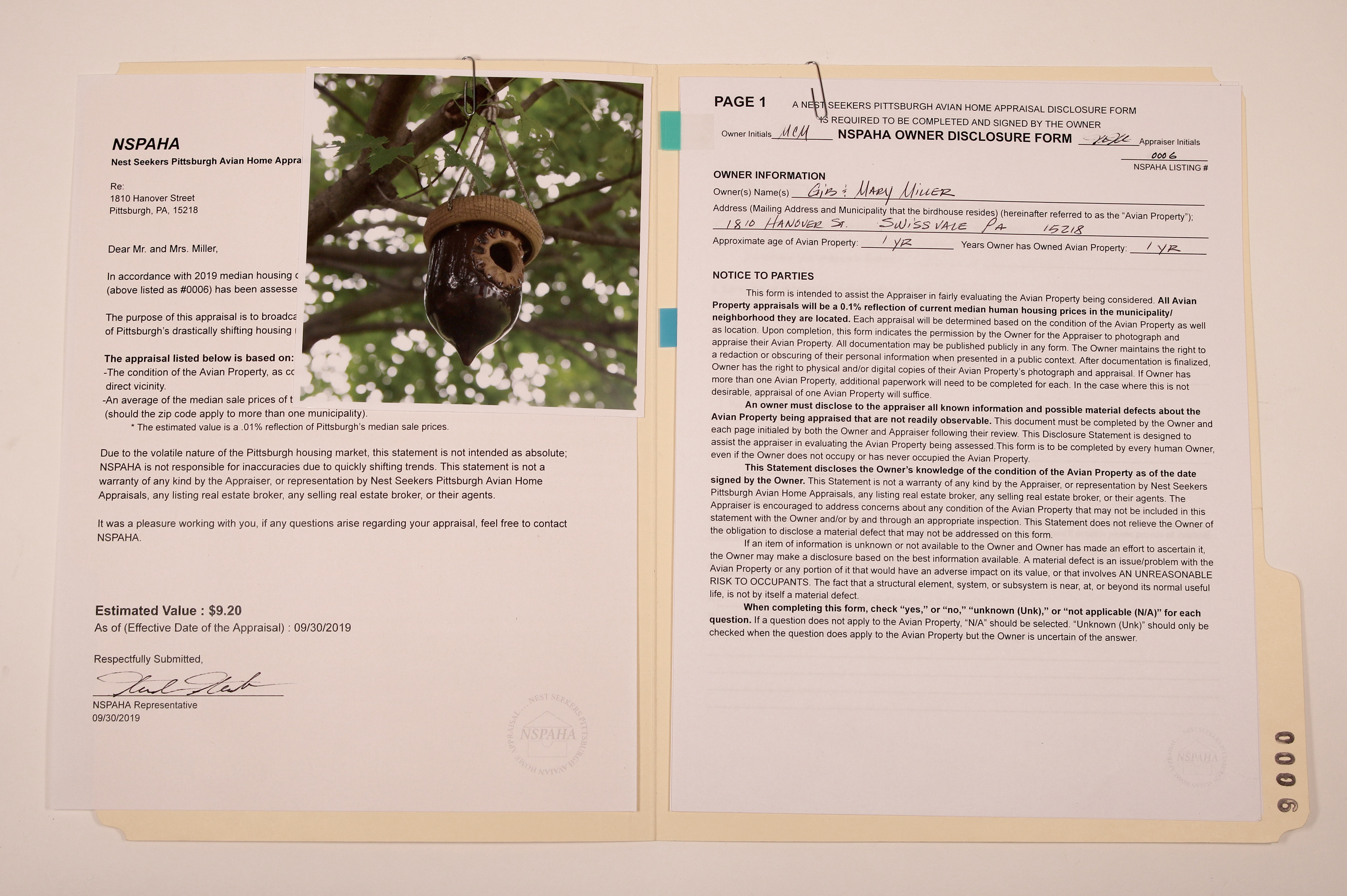 individual files for six Avian Properties from different Pittsburgh neighborhoods
(top row: Swissvale, Fox Chapel, North Hills, bottom row: Bloomfield, Point Breeze, Swissvale)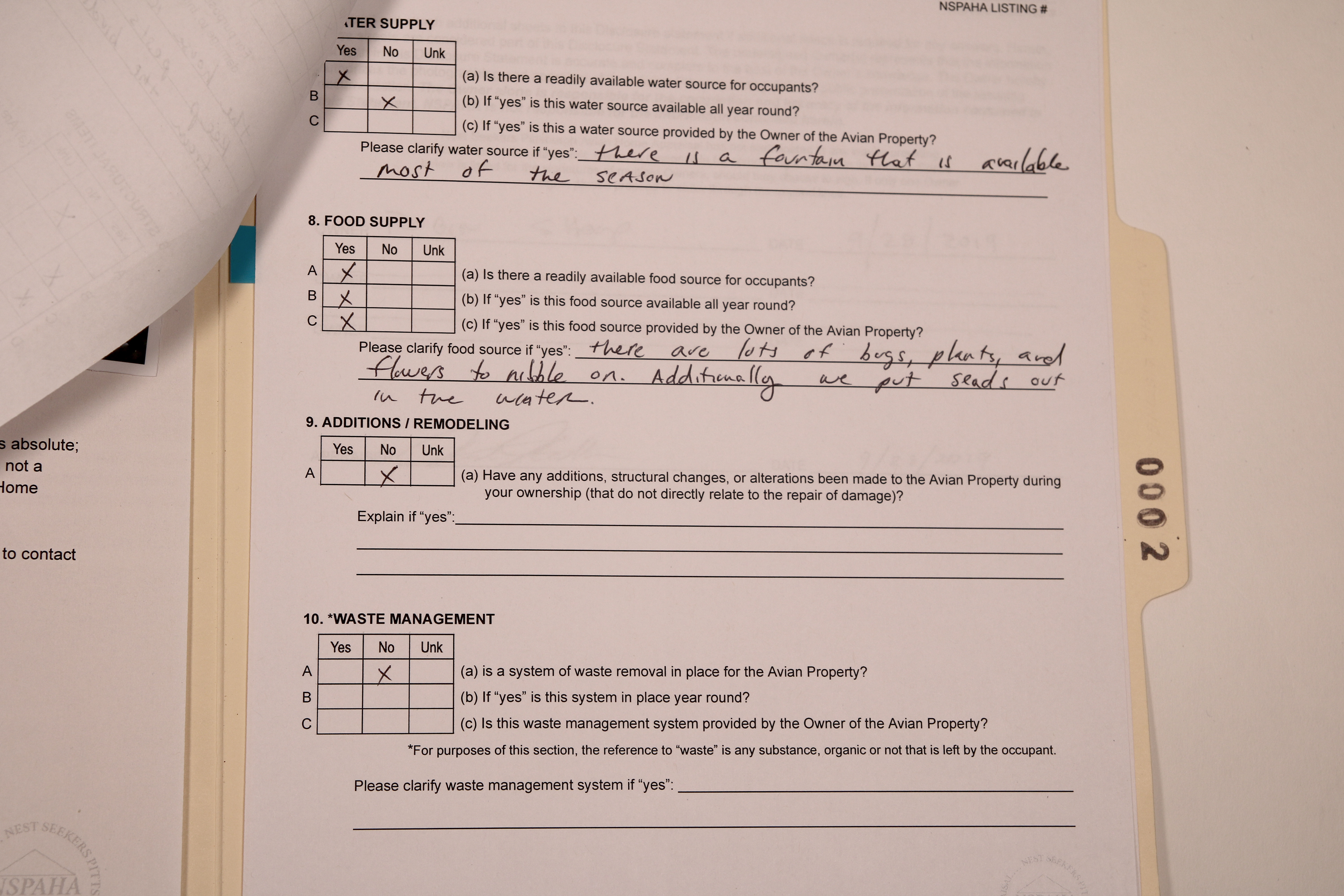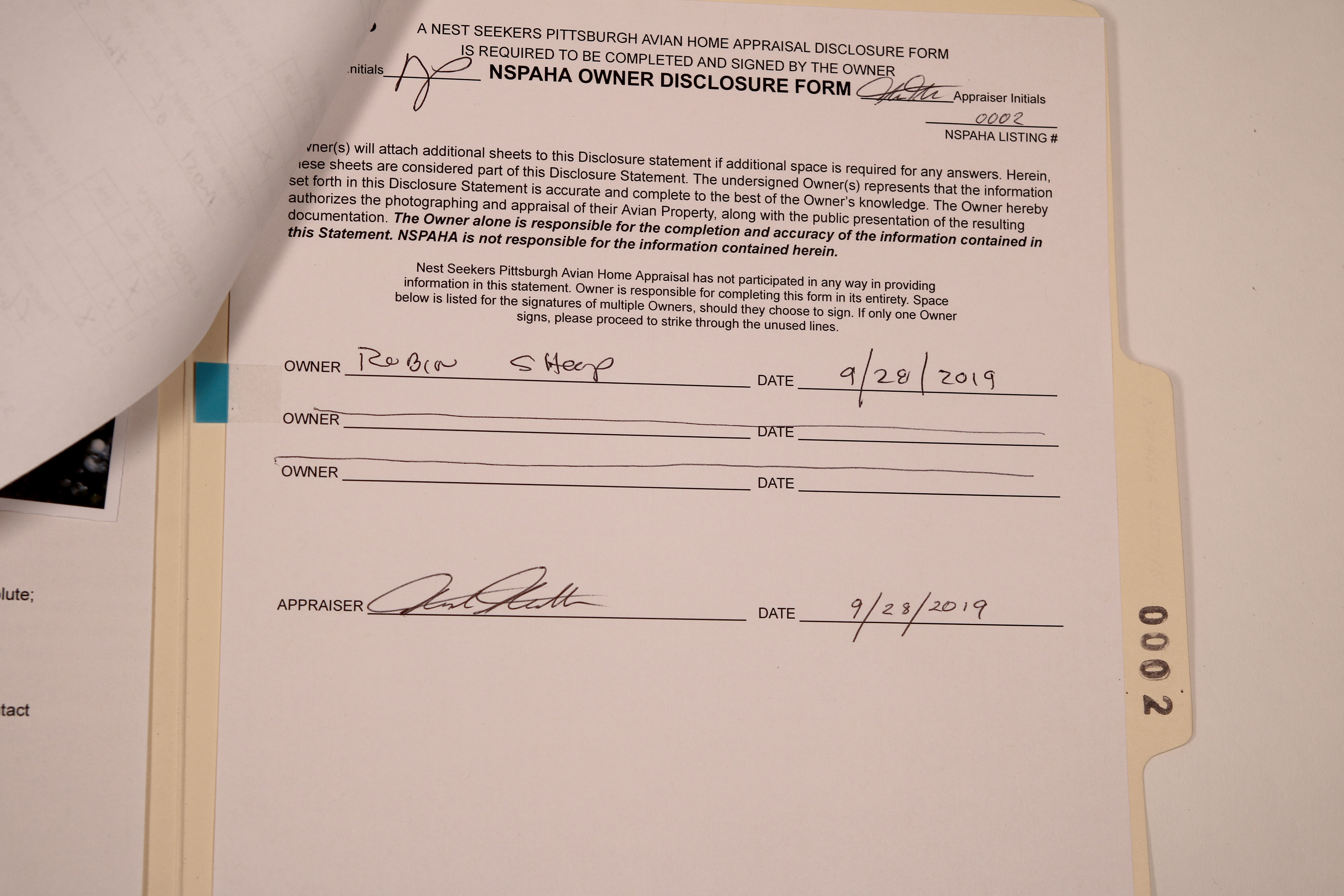 detail shots of a completed NSPAHA Appraisal Disclosure Form (Fox Chapel)